I tell you what, I am sick and tired of Isaiah Thomas aka IT4 aka Little Shit running his mouth like he is the new king of the the league. Listen I'm not writing this as a bias Knicks fan, because I'm more of a basketball fan than anything else since I accepted the fact that the Knicks are pathetic. (Fire Dolan, btw). I'm writing this because I've had it up to here with Isaiah Thomas acting like he overcame the Holocaust to become relevant in the NBA. This little shit is a fully functioning growth ass man living a luxury life, bumpin' knucks with Money Mayweather playing in the NBA for a top team in the league and throwing out quotes left and right like he's the second coming of Jordan. 
As the punk ass Ja Rule once said, "I'm not cocky, I'm just confident so when you call me the best it's a compliment." The fact that Ja Rule said that, make is ignorant. He reminds of one of those overly proud little league parents talking about their child. He is coming out every other week with a quote along the lines of "Making people eat their words", "Everyone counted me out". The best was when he said he's trying to be the best player to ever play the game.  Like enough already. We get it, you're 5'2 (5'9) and you're in the NBA. You're getting paid over 6 million dollars to play a game of kids. He's finally having a good year, after averaging less than 20 a game in his career and FINALLY having a breakout this year averaging 30 points on like 5 assist as a one sided defensive liability PG averaging less than 1 steal a game 5'9 shit. Isaiah Thomas quoted after being selected to the All-Star game, "You have to develop your whole game to completion." LOLZ ON LOLZ ON LOLZ. 
Bottom line guys score a lot on Thomas. As a matter of fact, he has been atrocious both individually and collectively. Out of the 86 results for DRPM (Defensive Real Plus Minus) among point guards on ESPN, Thomas is ranked 86th. That means he has virtually no impact on team defensive performance. That is mind boggling. He has a -4.42 for DRPM. What my nugget sized varsity basketball coach use to yell, "DEFENSE IS ALL HEART!" But 'Height Doesn't Measure Heart'. Maybe you aren't the best player in the world if players are easily scoring on you? Have you ever thought you're only having a good year because you have two of the best premier defenders in the league in Smart and Avery and then have Horford in the paint? It blows my mind he is even in consideration for the MVP with names like Westbrook, Harden, Leonard and Lebron. Westbrook and Harden respectivefully are having legendary year. Leonard is a lock down two way player putting up 26 points, 6 bounds and almost 2 steals a game. Lebron is Lebron and if you put IT4 in the same conversation as Bron, you're incompetent. I'm not taking anything away from Thomas averaging 30 a game, but you throw Lebron, Harden, Leonard, PG13, Westbrook, heck any All- Star on that team and I'm confident the Celtics would have a similar record. I get the story, being the last pick of the 2011 draft and now an All Star, but there are so many players drafted in the second round that have had significantly better careers, Michael Redd and the ugly fuck Manu Ginobili come to mind right away. Hey IT4, you little shit, do this for more than 1 season and I'll change my tune. I mean he is having one good SCORING season and he is walking around with his balls in a wheelbarrow thinking he is king big dick. You are no big dick swinger IT4, hate to break it to you. 
Don't act like you're blind to see height, that's just racist.
If you want to say height doesn't measure heart then I expect you to play like goddamn Dellavedova. What's even more crazy is that Ty Lawson, the alcoholic, ex- UNC point guard has a higher career player efficient rating than Thomas. I have a problem with these little athletes thinking they are in their position because of hard work and dedication. Obviously, I'm not dissing his work ethic, I understand how hard it is to be a professional athlete, but I'm a strong believer that 75% of being a professional athlete is God given. Marcus Stroman is an out of this world athlete and has his trademark brand 'Height Doesn't Measure Heart'. Guess what, heart doesn't give you a 90+ MPH fastball at age 16 and 95+ by age 20 – which was the case for the StroShow. But this isn't about the Long Island native because I respect his grind and he isn't having these outlandish comments, what this is about is IT4 and thinking he is the King of the NBA. How everyone counted him out. Find me an athlete besides the freak man child Lebron that hasn't been counted out at one point of his life. I understand 5'9 players in the NBA are rare, but you are nearly the first (that's what she said) nor the most successful. Go take your kids size small shirt and get the fuck out of my face.
Congrats IT4, you'll be remembered for being the little cocky shit that made one All- Star game.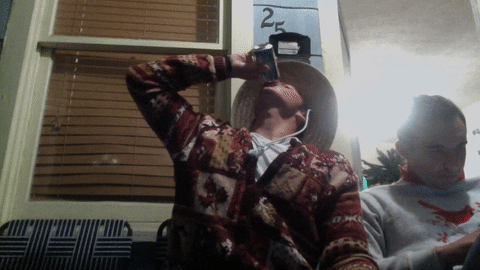 KNIGHTHAWK OUT.