New York Knicks owner James Dolan admitted Wednesday to calling a Knicks fan an "assh–e" outside Madison Square Garden on Tuesday night.
According to Dave McKenna of Deadspin, Knicks fan Mike Hamersky said he yelled, "Sell the team, Jim!" when he saw Dolan outside the arena.
When asked by McKenna if he responded by calling Hamersky an "assh–e," Dolan said, "I did call him an assh–e because he is an assh–e."
According to McKenna, Hamersky said Dolan got in his face and yelled at him before instructing security to not allow Hamersky into the arena. Dolan confirmed an exchange took place and that he instructed security to prevent Hamersky entering. 
YOOOOO JIMMY DOLAN, YOU SUCK! Actually, let me rephrase; James you're an asshole because you are in fact an absolute asshole and you're not invited to my birthday party. James Dolan is a billion dollar immature fuckboy that whenever you say something he doesn't like he bans you from his place. It just so happens his place is Madison Square Garden. But in all honesty, who the fuck do you think you are?! You are the owner of an embarrassing, consistently losing NBA team in the mecca of basketball and walking around like the notorious big dick swinger. DO BETTER MAN. First, you ban Knick legend Charles Oakley and then lifted the ban after having all of Knicks nation and most of the NBA send you death threats and now you get in the face of a Knicks fan calling him an asshole?! You should be shaking that mans hand for even still being a Knicks fan.
I tell you what if the Brooklyn Nets weren't as competitive as a women's D3 team I bet a lot of Knicks fan would trance on over to Brooklyn to root on that team. I mean you already did tell a Knick fan to root for the Nets back in 2015. Right in the midst of a 10-41 season with a failing Derek Fisher and Phil Jackson at the helm.
Low key funniest part of this is the guy James Dolan called an asshole, Hamersky, is a Lawyer and just got done teaching a Fordam law class. Real casual. 
"Hey what you doing after class professor?"
"I'm going over to the Garden to heckle Dolan!"
I mean I guess I don't know what it's like to own the Knicks. Maybe I would walk around like I'm some sort of dictator with small man syndrome. But I can tell you this much, 1) I wouldn't be as much of an incompetent asshole and 2) I would like to think the Knicks would be a whole lot better of a ball club. Take a look in the mirror and go take a hike meat.
P.S. My father did your kitchen.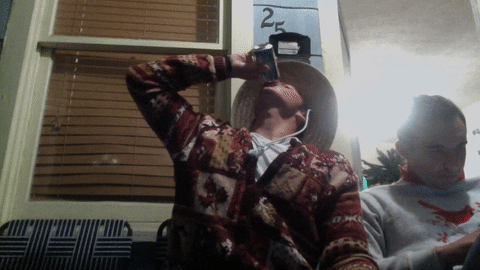 KNIGHTHAWK OUT.