Aaron Judge is a grown ass man. The kid is 6 feet 7, 275 pounds and only 24 years old. Every Yankees fan is dying inside seeing the Mets, who used to be the ugly step brother, making World Series runs and is the best team in New York. The Yanks need the next young crop to up and dominate like the late 90's Bronx Bombers did. Cashman has been very conservative with the flock of young talent we FINALLY have. The time is almost here, between Gary Sanchez showing off his superstar potential and Aaron Judge demonstrating his pure middle of lineup power. The rebuilding Baby Bronx Bombers are the most excited I've been about the Yankees since watching Jeter.
When I first read up on Judge a few years back I was a bit skeptical because I wasn't sure if he was just a top prospect because of his size or because he could actually play ball. He has answered all those concerns by bringing home the fuckin' bacon.
The 24-year-old monster, homered for the third straight game yesterday. Judge's 437-foot drive made him the first player to homer twice off the glass of the restaurant behind Monument Park.
"People are curious how far they can see Aaron Judge hit a ball," Yankees manager Joe Girardi said.
Yeah my coaches use to say the same thing…
Judge's slash line after 29 plate appearances: .308/.379/.692. He is 6-for-11 in his last three games with his three home runs and seven RBIs.
Yo Aaron, I'm going to hit you with some knowledge, chicks in fact DO dig the long ball. I can confirm on the account, I have 0 career homeruns and was actually a pitcher. Keep it up and you'll maybe have a starting 9 of ex-fling models like Jeets.
YEAH JEEETS. I would kiss Jeter on the mouth if I could, but that's not the point of this blog. Judge, who my sources confirm has a foot long lap hog, has been carrying the rebuilding Yankees. To top it all off, Judge is one great guy.
He was asked if he admires any of his long ones.
"When I hit them, I just start running bases, because you never know what can happen, the wind could knock it out, something could happen, so I'm just gonna make sure I'm always running," Judge said.
This comment put Judge on my Prude Sober watch list, but I'm going to let it slide because he is still just a young buck learning the ways. Personally, if I hit dingers like that I would pull my balls out and run the bases. Who is going to fuck with a man that large?! Nothing is more swag or of a 'Fuck You' like pimping the shit out of a moon shot. I sent him some game tape of my boys Domingo and Kenny Powers to review.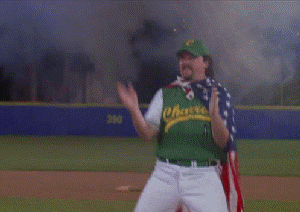 It also appears that Judge may have been born with the very rare clutch gene. It is very early to be able to establish him in that category, but you heard it here first. Judge's sixth-inning RBI single — measured at 116.5 mph off the bat — tied the score 3-3. Just check out this slap dick frozen rope he hit, my god…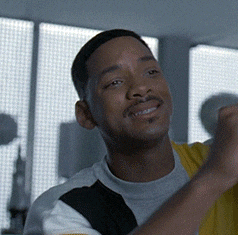 Being an ex- ball player the relationship and chemistry you have with your teammates play an instrumental role on performance. When you play with a group of guys for a while everyone benefits. There is trust and everyone is having more fun and I strongly believe, especially in baseball, that if you are having fun you will play better. It makes me happy when I see Judge make comments like this about the, 6-foot-6 left-handed, 24-year-old, Montgomery who made his Yankees debut yesterday.
I can't wait to see the rest of the young guys in the minors come up and get the band back together. The Yankees will soon again be relevant, exciting and young! I can't wait.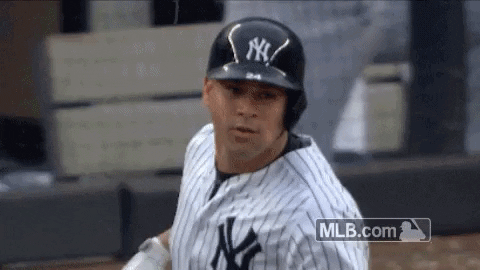 Honestly, my only complaint about Judge is who the fuck willingly wears #99 on a baseball field?! I understand if you get called up and get a random number like 78, but who wants to wear #99? I know you look like a D-End, but this isn't football. Only fucking weirdos wear number 99. Example:
Who the fuck invited this guy?
Once again, I'll let it slide because he is the current big dick swinger for my favorite team.
Let's go Yankees! KNIGHTHAWK OUT.