One of my favorite times of the year is here! I love the NBA playoffs, the best athletes in the world start trying and going full tilt.

Eastern Conference 1st Round:
(1) Celtics vs. (8) Bulls
Are the Celtics the worst #1 seed of all time?! Are the Bulls actually good?
The Bulls will live and die by the production of superstar Jimmy Butler and the tenacious attitude of Rajon Rondo. I find it funny that there was a trade in place to send Jimmy Butler to the Celtics and the Celtics didn't pull the trigger. So it would be classic to see Jimmy Buckets go off and end the C's season. However, the Celtics will end up wiping the floor with the deflated Bulls on just pure energy. I don't think the Celtics are #1 seed good, but they are good enough to win this series. Heck, the KNICKS even beat the Bulls. The Bulls franchise are in a bad spot. They want to rebuild, but have a superstar who wants to win now. They have a roster filled with old ass players, they are the 8th seed who will most likely get bounced in the 1st round and will have a mediocre middle round draft pick. If I was Jimmy Butler I would get the fuck out of there. I think the Bulls might pull out a dub or two in a home game, but I wouldn't be surprised if they get swept.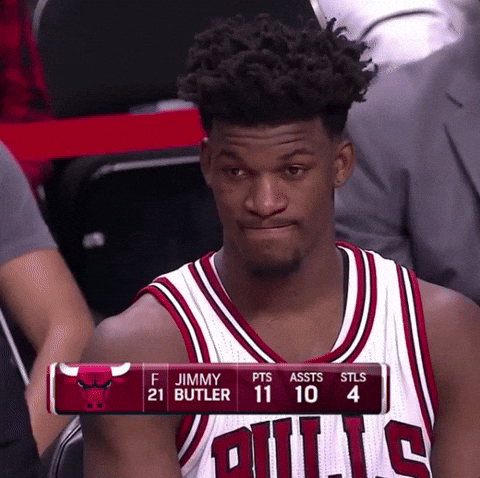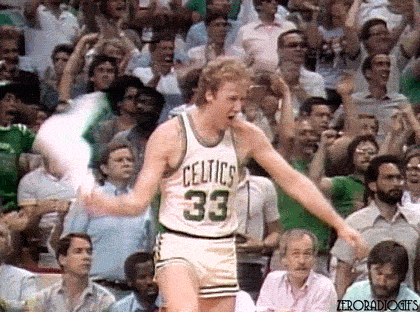 Winner: Celtics in 5
(2) Cavaliers vs. (7) Pacers
I originally had the Cavs winning in 5, but I think this is going to be the second best series in the first round behind Westbrook vs. Harden. The Cavs won the season series 3-1, with 1 win coming in OT that showcased an epic battle between the two stars, Lebron and PG13.
The battle of LeBron & Stephenson continues!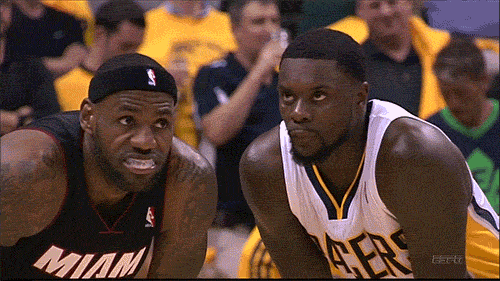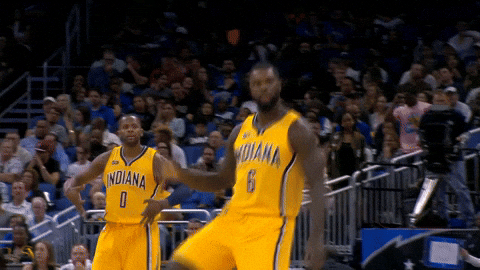 I love Paul George and think he is the most underrated player in the league. Him and LeBron always have amazing battles and I'm excited to see them take it to another level. The Pacers matchup well vs the Cavs, with George – LeBron, Teague/ Stephenson – Kyrie and Turner – Love. Myles Turner is a legit big man that is a game changer. If the Pacers can somehow find a way to slow LeBron and Kyrie down and bank on Love being a prude this will be a decent series. If LeBron and his 'posse' get hot then these games could be a blow out. Lets see if Paul George can showcase his stardom and make this series competitive.
Secret Weapon: JR "you want the pipe" Smith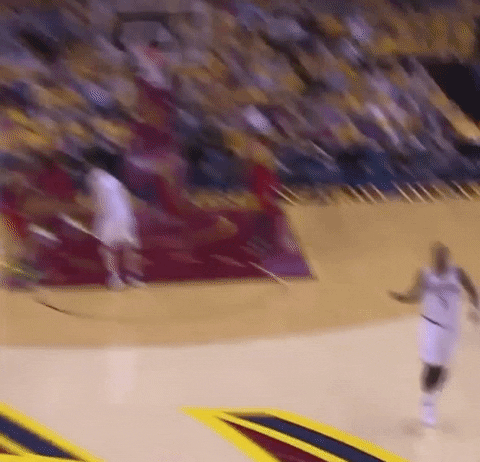 Winner: Cavs in 6
(3) Raptors vs (6) Bucks
Two words: MATTHEW DELLAVEDOVA. That's right, Delly mother fucker. He is going to be a huge part of this series. Delly is a fucking NBA Champion that has the grit you need to win in the playoffs. The best way to describe how Delly plays is, he's the kid at open gym who sucks and is just drenched in sweat, playing full court defense and diving for loose balls.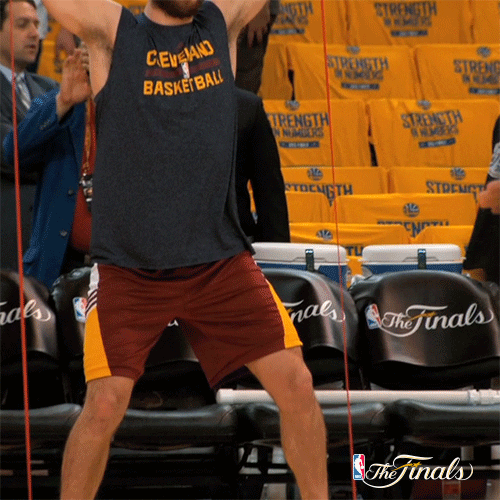 Honestly though, how bad do you think he smells?
Anyway, riding the coat of Delly is Anteokonumpo. The Greek Freak is a STUD and my very, very early prediction for MVP next season. Also, the Raptors are just flat out not as good as they may seem and Kyle Lowry historically is not the same player in the postseason compared to the regular season. With that being said, the Raptors have too much depth and are just player for player more talented than the young Bucks. Without Jabari Parker and really another star besides The Greek Freak the Bucks are going to struggle. The Raptors added Ibaka at the trade deadline and PJ Tucker to a group already led by Kyle Lowry, DeMarre Carroll, Jonas and DeMar DeRozan. It's going to be fun to see what Giannis Antetokounmpo can accomplish this series. I mean the dude led his team in every single major statistically category. The Bucks are going to be an exciting team while they develop their young players. Look out for them in the next 3-5 years. But, this is 2017 and this is DeRozans series.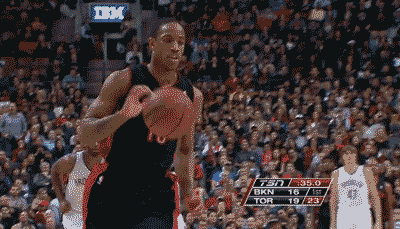 Winner: Raptors in 5
(4) Wizards vs. (5) Hawks
The Wizards are really, really, REALLY good. They are a team you don't want to run into in the playoffs. They are a tough, competitive team. John Wall has had his best season ever and Bradley Beal broke out this year as a star. They added the kid B. Jennings and three point threat Bobaogdanovic at the break and they are stepping up. Otto Porter who was on the verge of being a bust is having a breakout year also. The Wizards have something special going this year. I don't think the Hawks stand even a slight chance against the Wizards. Dwight Howard, the 3-time Defensive Player of the Year might make it difficult for John Wall finishing at the rim that he does so well, but Howard has lost a step since being a force in the paint. Watch out for the Wizards to get hot and start rolling. I think the Wall – Beal is a second best back court in the league just behind Curry – Thompson.
Winner: Wizards in 5
Eastern Conference Quarter Finals:
(1) Celtics vs. (4) Wizards
The Wiz and the Celtics, HATE each other. These two tied 2-2 in the season series in some of the most physical basketball played all year. The basketball world deserves bloodbath between these two bitter rivals. With any luck, that's just what we'll get.
The Boston Celtics will leave behind one perimeter-oriented foe in Chicago for another in D.C. There will be no place for Thomas to hide on defense against the Washington Wizards, not with the threat Porter has become. Nor can a deep Boston team count on taking advantage of Washington's second unit now that Brandon Jennings and Bojan Bogdanovic have settled in as legitimate threats off the bench. This is going to be a physical, tough playoff battle. I can't wait. John Wall is going to make a name for himself as a top player in the league this post season.
Winner: Wiz in 7

(2) Cavaliers vs. (3) Raptors
Another great match up, but I just don't have faith in the Raptors. The Cavs won the season series 3-1, but I felt like both of these teams coasted through the regular season. The Raptors match up decent with the Cavs both having stretch fours in Ibaka and Love (obviously Love is much, much better) Lowry- Kyrie and Carrol on LeBron with DeRozan suppling scoring in bunches. The Cavs have so much talent and have tons of postseason experience. Also, people underrate how good Kevin Love is and how important he is to this team both scoring and on the boards. This series could potentially go to game 7 if the Cavs don't play defense, but I'm just not completely sold on the Raptors and LeBron's post season resume is hard to pick against. I think LeBron will go off this series, but ultimately Kyrie will expose Lowry and carry the team.
Sorry, DeMar. Maybe next year.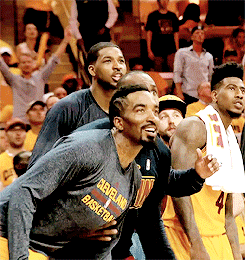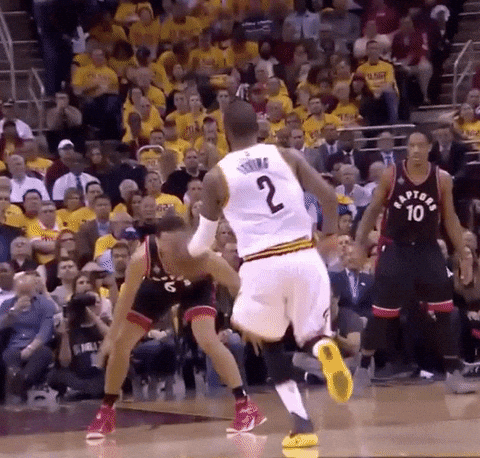 Secret Weapon: Once again, JR "you want the pipe" Smith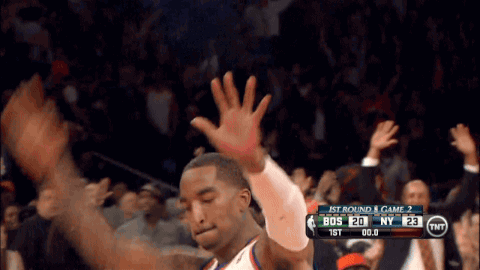 Winner: Cavs in 6
Eastern Conference Finals:
(2) Cavaliers vs (4) Wizards
If there is one team in the East that can stop LeBron from going to his 7th straight NBA finals it's the Wiz Kids. I originally had the Wizards going to the finals because since the All-Star break the Cavs have shown no passion and have simply not played well going 23-23 in the final 46 games. With that being said, the great thing about the post season is that the regular season doesn't mean shit. Just ask the Warriors how their 73-9 season ended.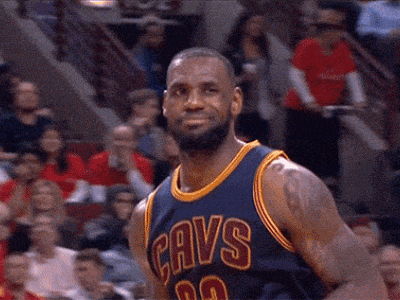 The Cavs have rightfully earned the right to be the favorites and the team to beat in the East. This series is a must watch solely because of the point guard match up. Kyrie vs Wall is going to be DOPE. Both are electric players that put on clinics. Besides the great match up at point, a lot of pressure will lie on the shoulders of the young star Bradley Beal. If the Wizards want to win this series, he has to be special and absolutely ball out. Beal publicly spoke out earlier this year about being an All- Star snub, so let's see if he can back it up in the biggest series of his life.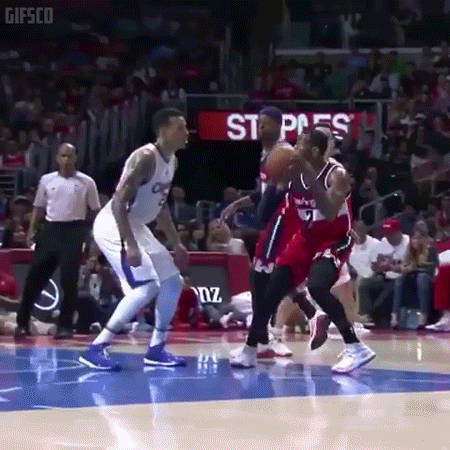 The Wizards are built to make a playoff run. They are an energetic young team that have a star floor general in Wall and are quick, long and hit 3's. The Cavs will have their hands full trying to control the Wiz Kids. Will the Cavs step up? I think Kyrie will be able to take over some games like he has in the past. Kevin Love is a big time ball player and if he stops being a prude sober then he could be a big impact player. Also, during the Cavs last two playoff runs Tristan Thompson has quietly played a big role and he could be a difference maker with his hustle on the offensive boards. The two biggest differences between these teams is experience in big time games and LeBron fucking James.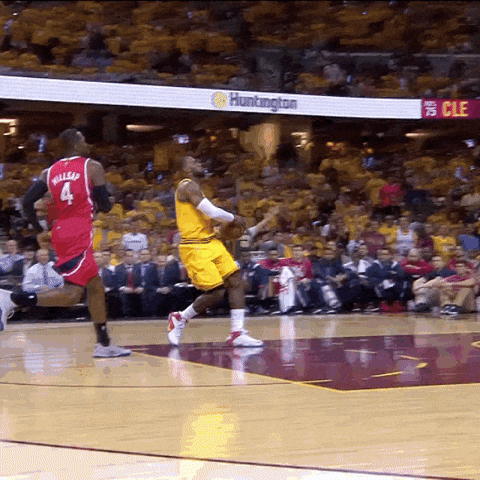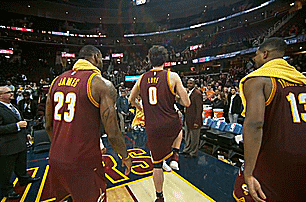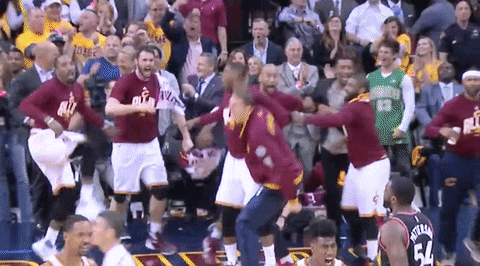 LeBron is on his way to his 7th consecutive finals…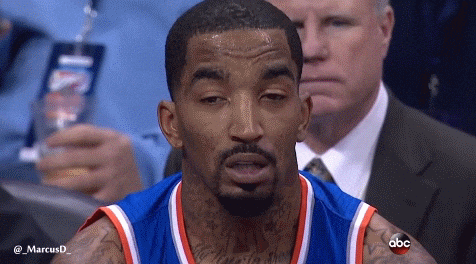 …got me feeling a similar way J.R.
Winner: Cavs in 7
Western Conference 1st Round:
(1) Warriors vs (8) Trail Blazers
Damian Lillard is in my top 3 of favorite players and he can flat out BALL. He is a tough nosed, swagged out baller/ rapper. He's got handles and is one of the most competitive guys in the league. It's a shame he gets overlooked and buried in the guard heavy Western Conference.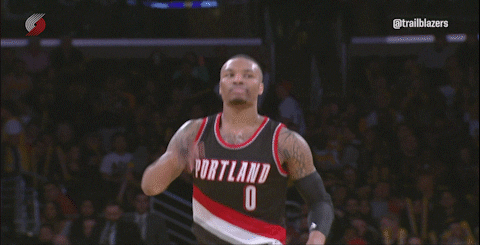 As much as I love Dame D.O.L.LA. the Blazers won't even come remotely close to winning a game this series. The Warriors are just stupid good. But along with being filled with talent they have plenty of playoff experience. Sadly, this series will be a blowout bore. The Warriors are stacked. They could rest Curry or Durant and still win this series.
Shout out Dame D.O.L.L.A. – background of a street dude, mind of a scholar. Shout out Oakland.
Winner: Warriors in 4
(2) Spurs vs. (7) Grizzlies
Man, how great would it be to be a Spurs fan? They have been dominating the NBA for the last 20 years. Five championships, six conference titles and 20 division wins. As a Knicks & Jets fan I always think about what it would be like if one of my team were this good. One day, one day…
Let me make this very clear. As long as the Spurs have Gregg Popovich they will always be great. I'm not positive, but sources close to the team has informed me that Pop has some sort of power that allows him to take over his players brain and replaces them with the Spurs system.
Here is some compelling proof: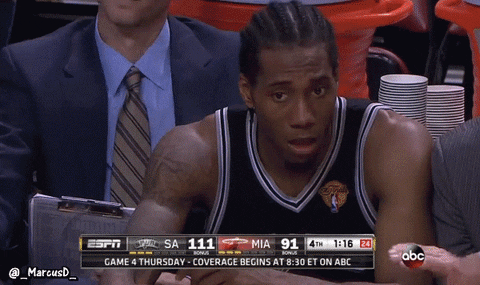 This series will be very, very quick. If Vince Carter wasn't on the Grizz I would just straight up hate them. Also, lets just appreciate how crazy it is that Vinsanity is still hooping at age 65. The dude is one of the best if not the very best dunkers ever.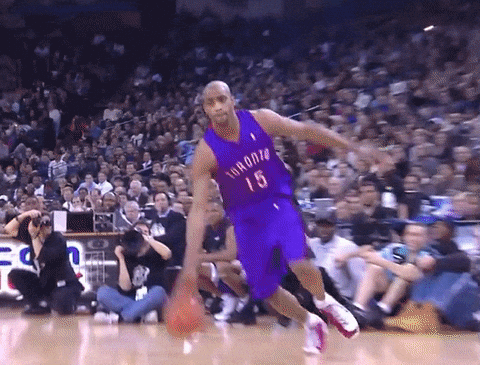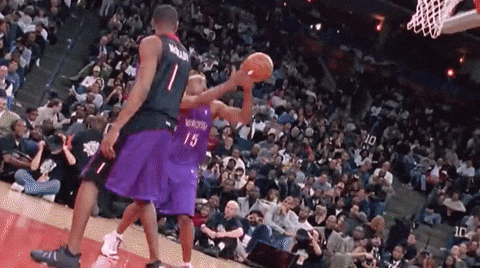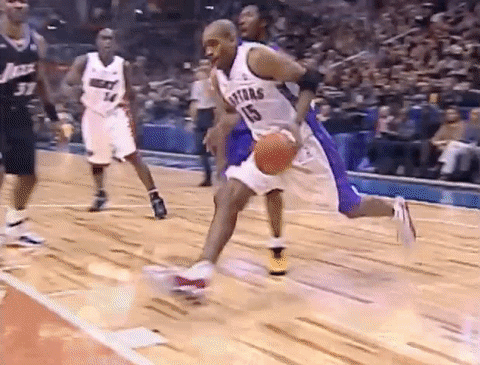 I haven't liked the Grizz since Rudy Gay left them and when they made Mike Conley the highest paid player of all time. Conley is the biggest prude sober to ever play in the league.
How do you not get at least 1 tech?! Conley is the type of guy that says, "crapola", "bummer", "frick/ frickin" – Prude……wait for it……SOBER.
"Jiminy Crickits Mr. Official that was a real bummer call!
My source, the President of the King Virgins (pictured below) has informed me that Conley just e-mailed him acquiring about joining the King Virgins.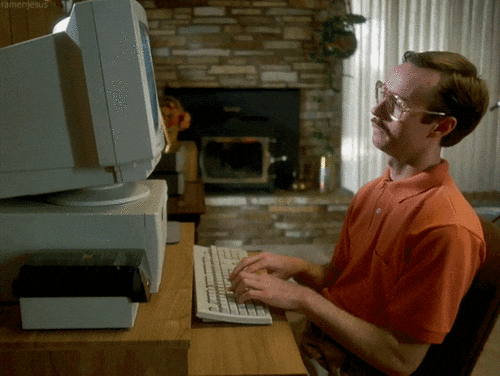 I'm sorry Vince, but your season is OVER.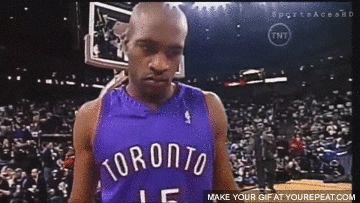 Winner: Spurs in 4
(3) Rockets vs. (6) Thunder
LET'S GO! If you aren't excited for this series then I don't trust you because you're probably a big time prude sober and king virgin. This is going to have a Conference Finals type excitement as Harden and Westbrook go head to head. The Rockets won the season series 3-1 with almost every game winning by 3 or less points. Russell Westbrook will refuse to let his team lose, but I think Harden and Rockets are just too special this year to lose. This series will come down to the Rockets just having a better team. Harden makes everyone around him better and Westbrook can't run around covering everyone. If Lou Williams and Eric Gordon are able to step up this series could be a quick one. However, being a basketball fan I hope this series goes to 7 games and may the MVP candidates show out.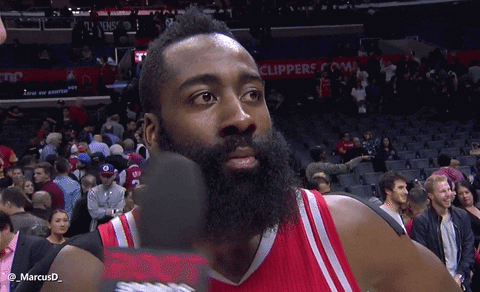 Winner: Rockets in 6
(4) Clippers vs. (5) Utah Jazz
Utah is very underrated. They have potentially the Defensive Player of the Year in Gobert and a star wing player in Hayward. With that being said, the fact that the best player on the Jazz is a white guy speaks volumes. WHITE BOY GOT HOOP DREAMS. I mean you don't get any whiter than that.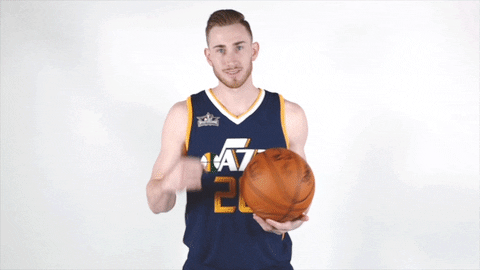 That is the only reason I'm having the Clips win in 6. The Jazz had 51 wins this year in the very tough Western Conference. I wouldn't be surprised if the Jazz pull out a few close games, but I don't see the Jazz out playing CP3, Blake and Jordan (plus my boy and favorite player Jamal Crawford). Griffin was hurt for most of the year, but when he is healthy he is a top 5-10 talent. He is a grown ass man and ready. This could be the Clippers last chance to make a run with this team so lets see if they can make the most of it.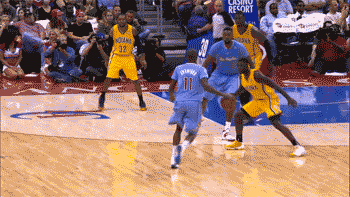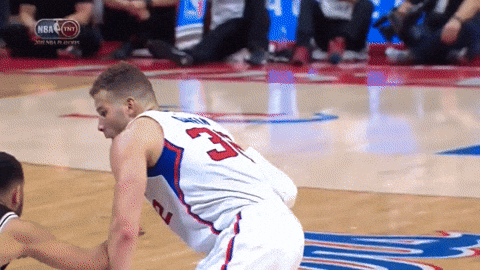 Winner: Clips in 6
Western Conference Quarter Finals:
(1) Warriors vs. (4) Clippers
Is this the year that the Clips finally make a finals run?! I would love to see Jamal Crawford, CP3 and Blake Griffin make a finals run, but this Warriors team is serious and is the best ever assembled. The Warriors have changed the dynamic of the NBA utilizing a small lineup and are the HUGE favorite to win it all. Regardless of how good CP3 is, Steph Curry and Klay Thompson will be an even bigger impact. It'll be interesting to see if Lob City can utilize their height advantage and get Jordan involved but I don't think the Clips are talented enough top to bottom to hang with the Warriors.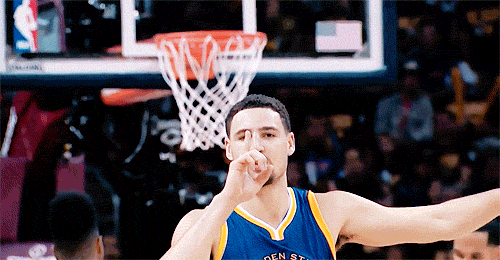 I didn't even mention Kevin Durant which is scary since he's probably their best player. The Warriors could potentially sweep. The Warriors only true competition will be the Spurs.
Winner: Warriors in 5
(2) Spurs vs. (3) Rockets
The Claw vs The Beard is going to be an epic match up. The Rockets have had one of the most exciting offensive season ever and can flat out score. Harden brings the team together and gets everyone involved making them better.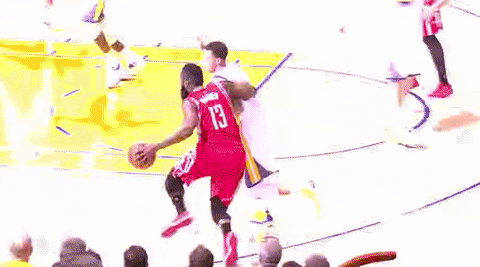 HOWEVER, the Spurs have one of the best secret weapons ever to be in the league, my man Gregg Popovich. I am around 99.9% positive that Popovich has some sort of  formula he gives out just like the "Secret Stuff" in Space Jam. I can see it now, Popovich handing out waters labeled "Secret Stuff" filled with the sweat of David Robinson, Tim Duncan and the grease ball Manu Ginobili.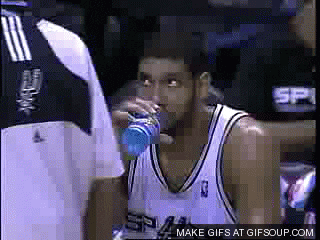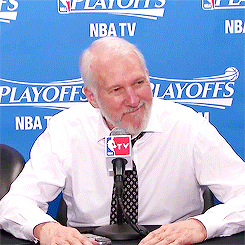 Honestly, I might even drink that stuff. Could you imagine how awesome I would be on that stuff. I mean that is the only reasonable explanation to how Kawhi Leonard became a top 5 player in the league. I mean the way the dude plays and represents himself just screams Spurs basketball. Kawhi is different than any other superstar in the league. I mean the dude drives a rehabbed '97 Chevy Tahoe, nicknamed Gas Guzzler. He prob gets mad ass in that. Regardless, the way he has no emotion freaks me the fuck out but there is no doubt the dude is special.
Putting all that weird ass voodoo bullshit aside, this is going to be one hell of a series. It's going to be interesting and exciting to see how Pop game plans to slow down the Rockets. This year was one of those special years for the Rockets, but the Spurs are the best team on both sides of the floor. It is going to be a battle between two of the best players in the league. As a basketball fan, you couldn't ask for more.
Winner: Spurs in 7
Western Conference Finals:
(1) Warriors vs. (2) Spurs
Whoever wins this series will win the title. These are the two top teams in the league in my opinion. The Spurs have a tall task ahead of them when facing the Warriors. If you shut down Curry, there is still Thompson and Durant, and it goes on from there. The Spurs are going to make it extremely difficult for the Warriors. I think the Spurs are better than what people give them credit for and don't get the respect they deserve. Leonard and company are straight up ballers. Regardless, of how great the Spurs are there has never been a team that has had this many game changers on the same team. I will be pulling for the Spur and would love to see them win.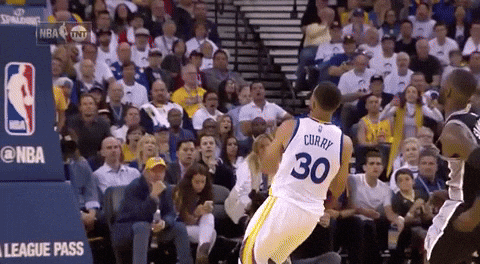 But I just don't see it happening.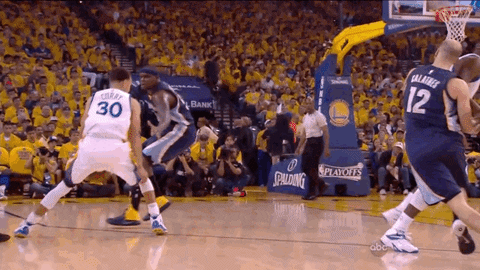 If the Spurs do start pulling ahead the Warriors can always count on Draymond to give them an edge. What a fucking lunatic.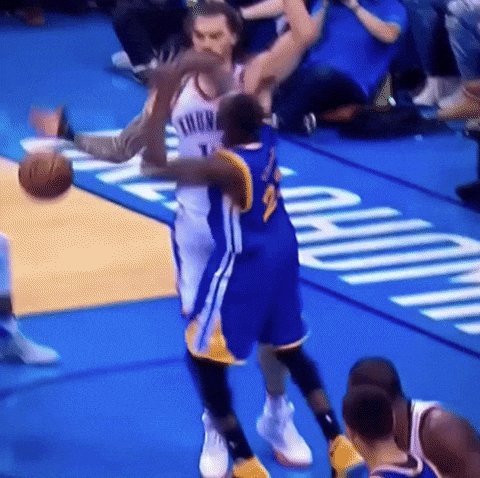 Sorry Spurs, you're all out of the secret stuff.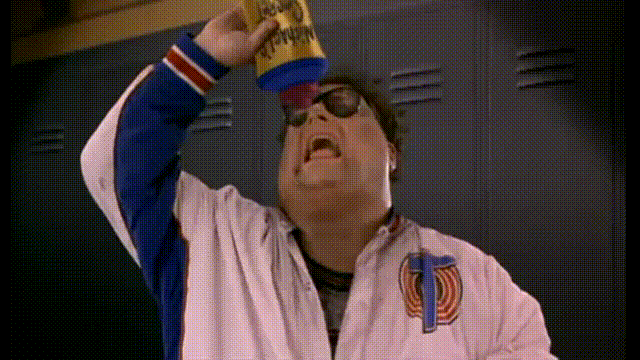 Winner: Warriors in 6
NBA Finals:
Warriors vs. Cavaliers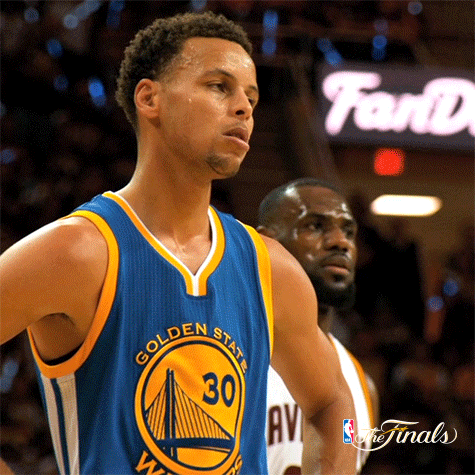 Here we are again with the Cavs and Warriors in the NBA finals. A 3 peat for these two teams meeting in the finals. These two teams have gave us two consecutive historic finals and we can only hope for another one this year. With that being said, I don't think I have to say much about this series. Each team has won one a piece and are back to battle once again. The Warriors were up 3-1 in last years finals and let it slip away. Without a doubt that left them with a bad taste. After losing in 7 hard fought games the Warriors record breaking regular season lost all significance. You better believe that they haven't forgot about that and are going to be coming for blood. With that being said, this is a very important year for LeBron. He is on the back half of a legendary career and doesn't have much time left. Last year Kyrie absolutely balled out and the Cavs will need Kyrie to play like he did last year for them to have a chance. The most important player for the Cavs is Kevin Love. He needs to play like he did before getting traded for Andrew Wiggins. Put your mouth piece in, tighten your chin strap and buckle the fuck up.
Just check out how crazy the last two years were: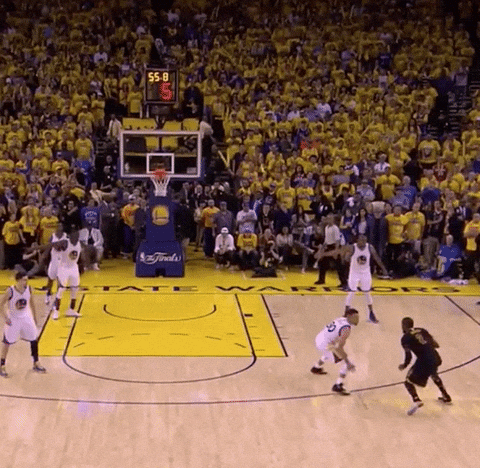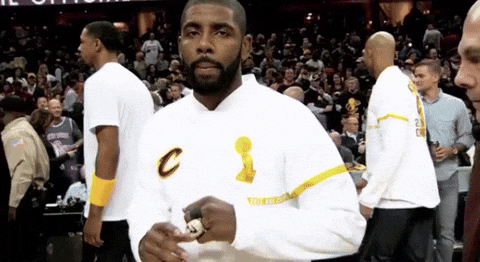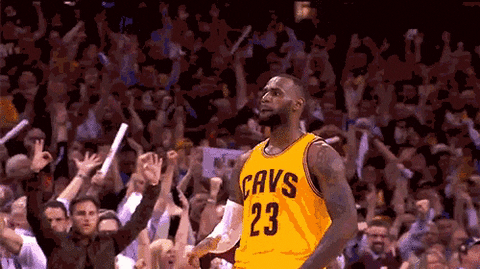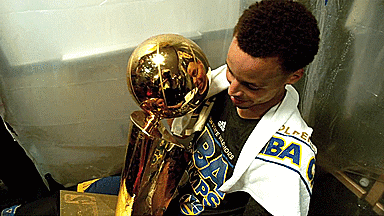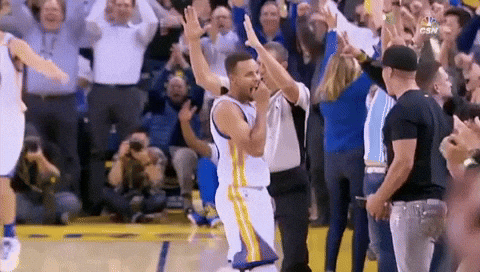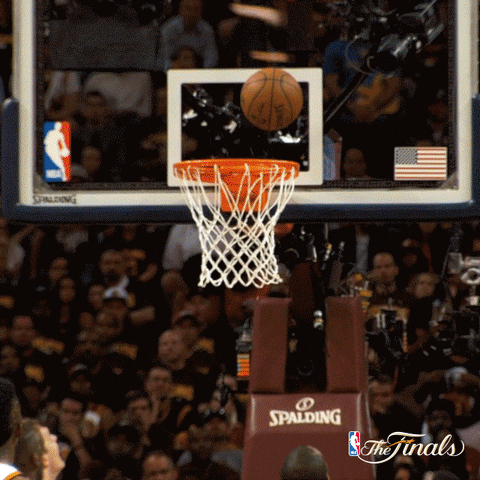 Winner: Warriors in 7